Julie Foster
Hello Garage of Knoxville
Title:
Office Manager
Hometown:
Maryville, TN
Hi! I'm Julie Foster. I'm the Office Manager with Hello Garage of Knoxville. I'm from right here in East Tennessee. While I've worked in offices in different industries, home improvement is where I shine. Home is where the heart is! I want to help make your garage space uniquely you and function how you need it to. When I'm not helping you get the garage of your dreams, I'm with my husband, son and furry kid (our dog!) living our best lives. I enjoy camping, reading, watching movies and spending time outside. Please let me know how I can assist you in having the garage you need and deserve!
Customer Reviews
About Me
By Lawrence A.
Maryville, TN

"Excellent customer satisfaction and excellent job"

By Cathy H.
Greenback, TN

"A wonderful experience!!!"

By Ronnie R.
Kingsport, TN

"Landon and his crew keep me in the loop of the progress witch i appreciate . both our garage and basement floors are stunning!..."

By Ginny C.
Sevierville, TN

"Your employees were very professional, courteous and knowledgeable! We are very satisfied with the end results!!"

By Otto And Pam T.
Knoxville, TN

"We love our floor! Getting lots of compliments from neighbors and friends. Joe and Barry did an exceptional job beginning with..."

By Kevin O.
Knoxville, TN

"Lee and Barry were excellent. Lee took the time to explain every step. They left the job site in beautiful condition. Lee made..."

By LIANGBO L.
Knoxville, TN

By Tony
Maryville, TN

"Bryan & Michael did an excellent job applying the floor , shelving & slatwall. Tehy were both very professional."

By Christopher M.
Greenback, TN

"The crew was professional and Courteous."
Testimonials

from customers I've helped!
Videos from projects I was involved with:
Related Videos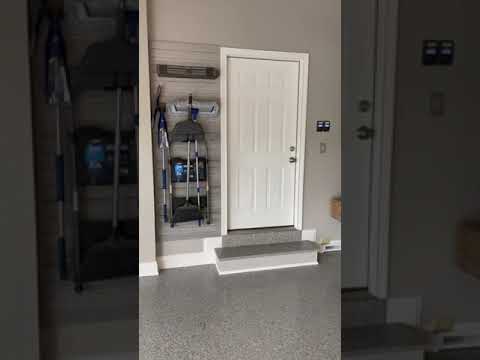 Knoxville, TN Wall Storage Systems & Garage...
This Knoxville, TN homeowner wanted a complete garage makeover! From top to bottom, Hello Garage of Knoxville... Watch Video »
Before and after photos from jobs I've worked on:
Company news I'd like to share with you: